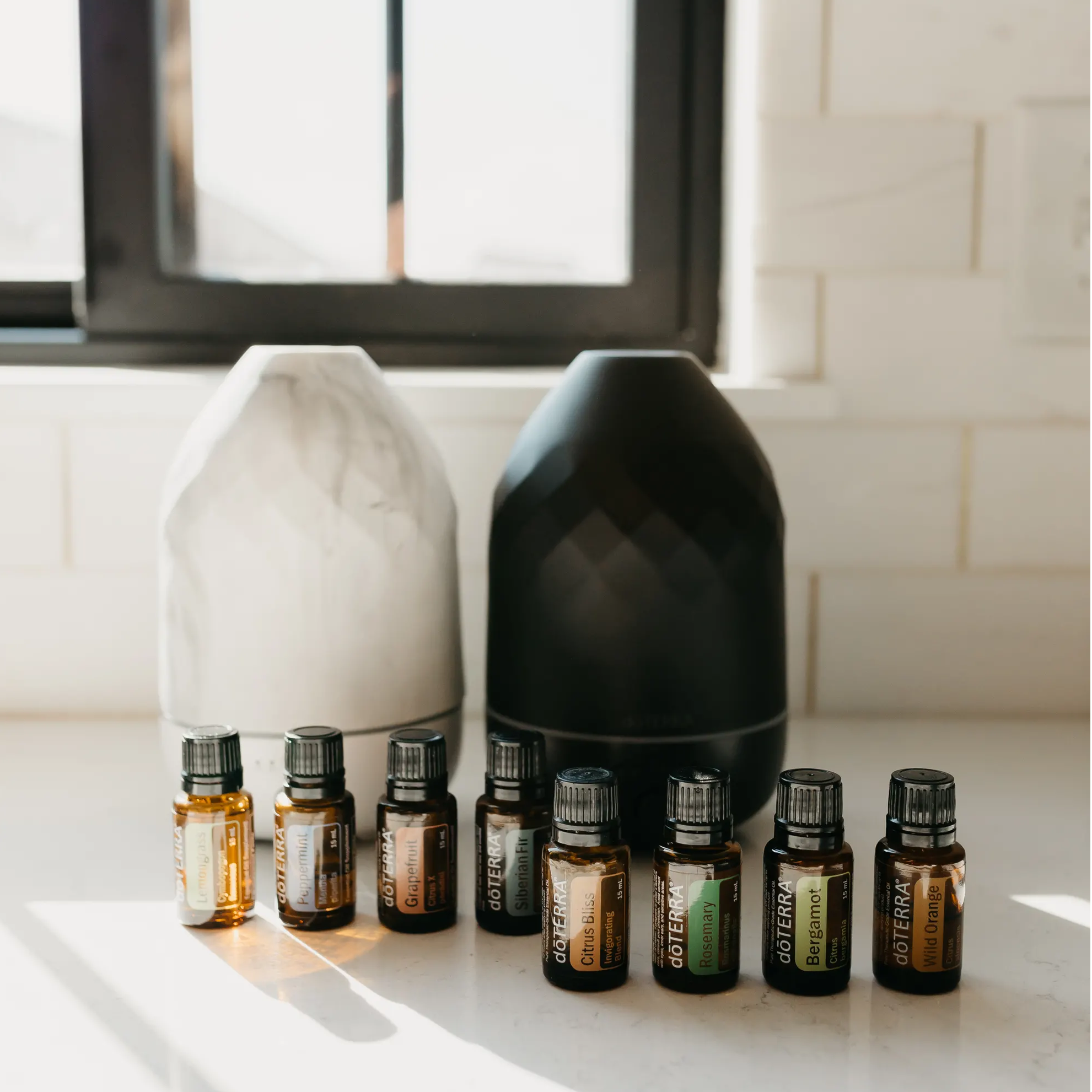 Premium Essential Oil Kit
Replace toxic, burning candles in your home with all-natural, mood-enhancing plants! This custom TDE kit includes our favorite smelling oils that give you all the benefits of aromatherapy without the harmful toxic load. When you purchase this kit you'll receive a stunning diffuser as a gift from us with the choice of Black Onyx or White Marble!
Not only does the kit come with a FREE 14 hour diffuser but you'll also be getting over 12 invigorating blend recipes including our famous Anthropologie + Williams - Sonoma scents!
---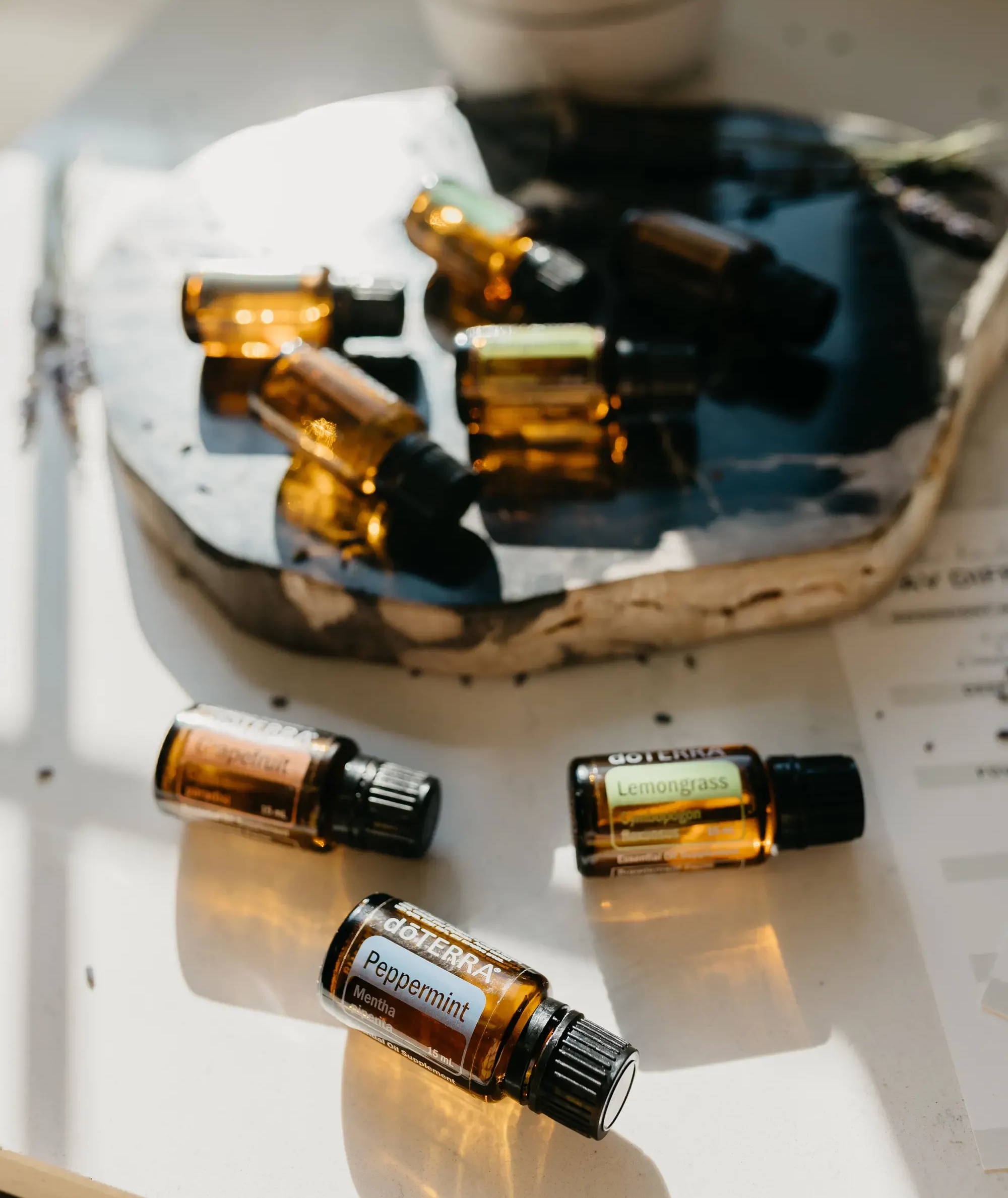 This kit will have your home or office smelling deluxe. The kit includes the following essential oils plus a freebie from The Daily Essential Co.
15 ml Siberian Fir
15 ml Rosemary
15 ml Peppermint
15 ml Lemongrass
15 ml Grapefruit
15 ml Bergamot
15 ml Wild Orange
15 ml Citrus Bliss®
Free Gifts From TDE:
Welcome Kit - Oil Info, DIY's, Recipes
12 Diffuser Blend Recipes (Including our famous Anthropologie + Williams - Sonoma scents!)
The Daily Essential Co works with doTERRA to provide you with the highest quality therapeutic grade essential oils on the market. The TDE Diffuse kit is packed with everything you need to cut out harsh chemicals from toxic candles and plug-ins.
With your kit comes a TDE Membership that gives access to doterra wholesale pricing, our exclusive education and private community. It's the best squad ever and you'll be getting so much more than oils and a family for life! You will never be required to sell oils or buy monthly until you're ready so you have nothing to lose! We can't wait to welcome you in to the TDE family!
Be sure to select "Wholesale Member" in doTERRA's checkout.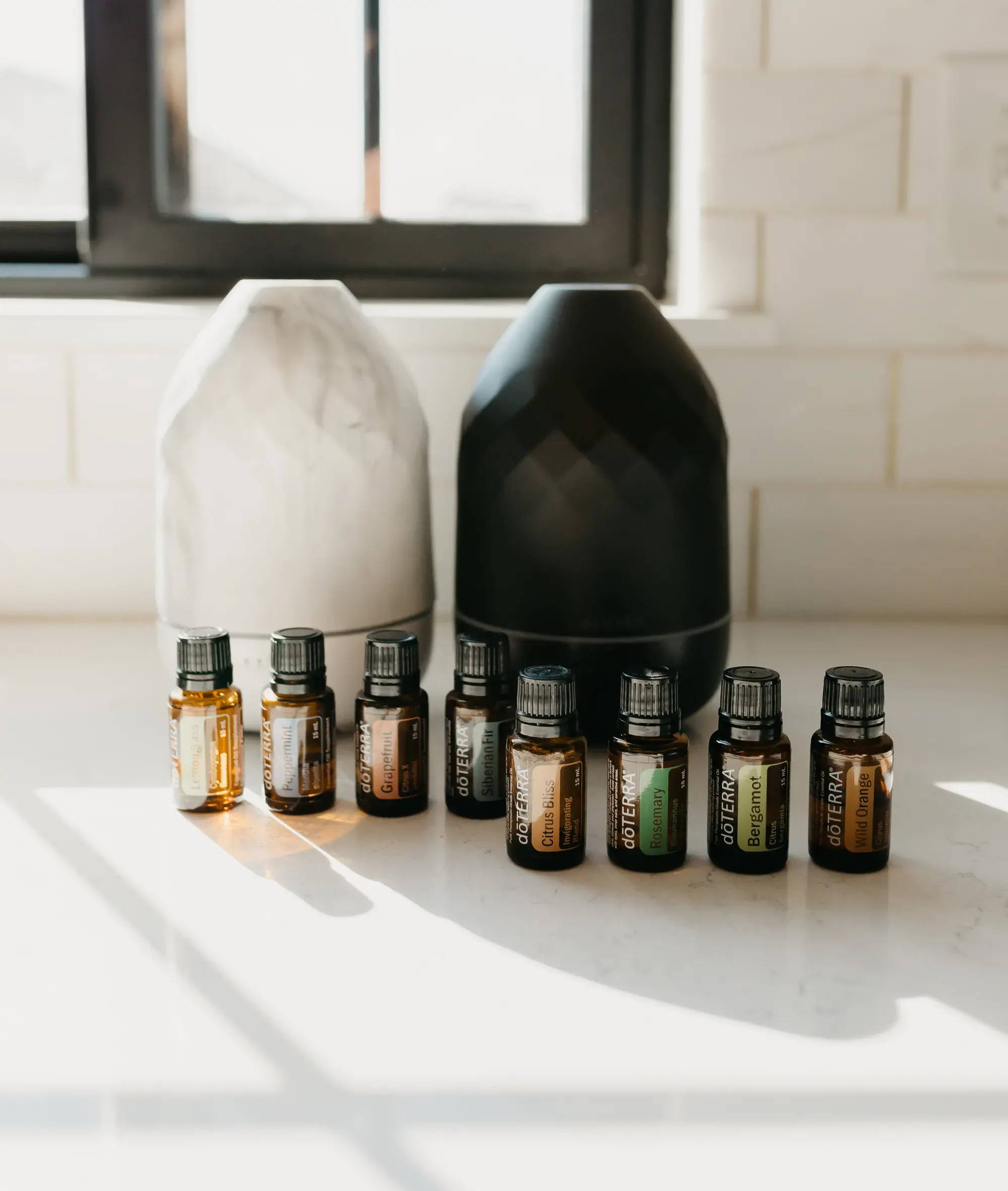 Have Questions?
Text "TDE101" to (385)284-2777
Click the button below and text "TDE101" for help!
GET 10% OFF YOUR NEXT TDE ORDER
Click the button below and text "get10" to get your code!