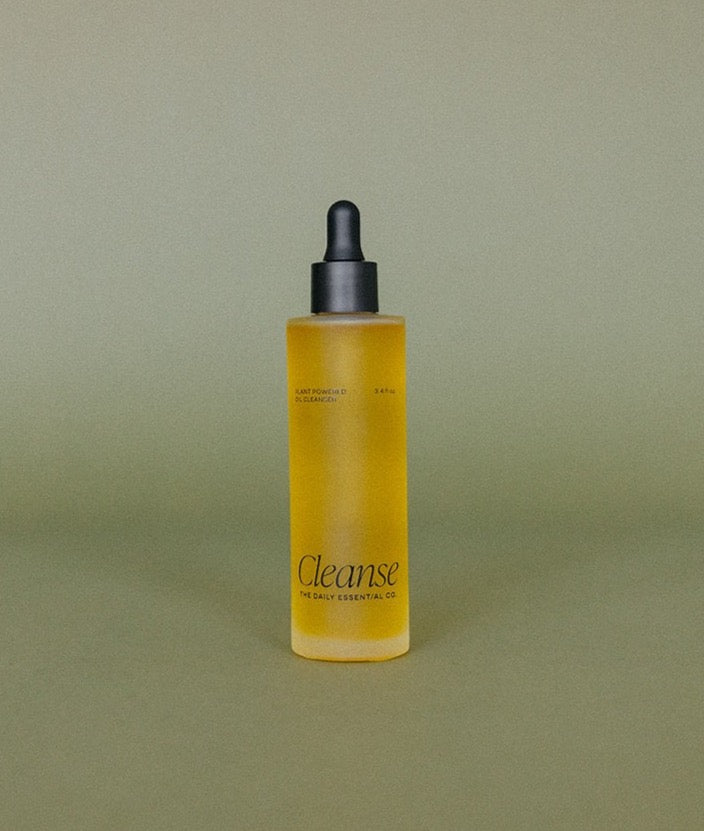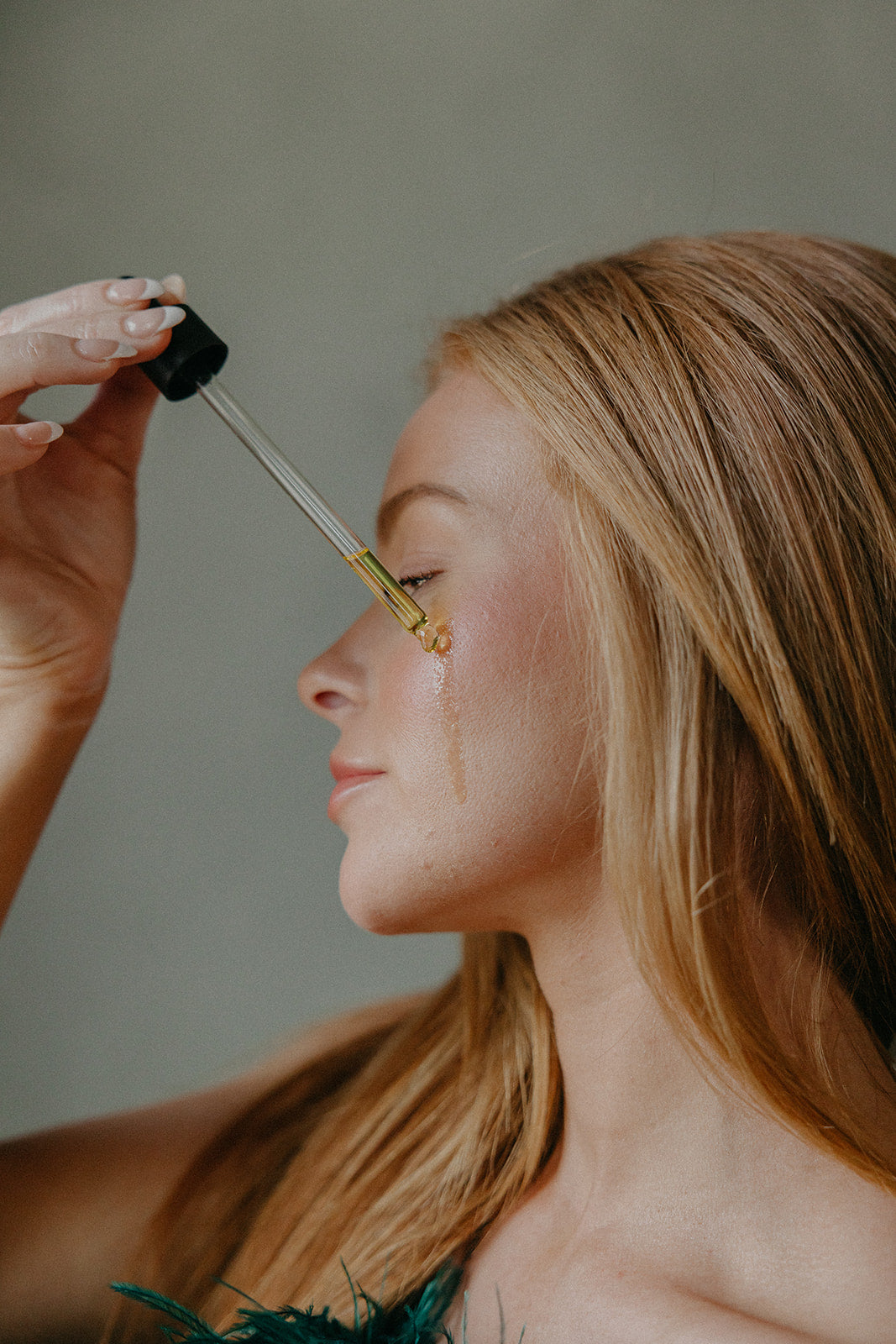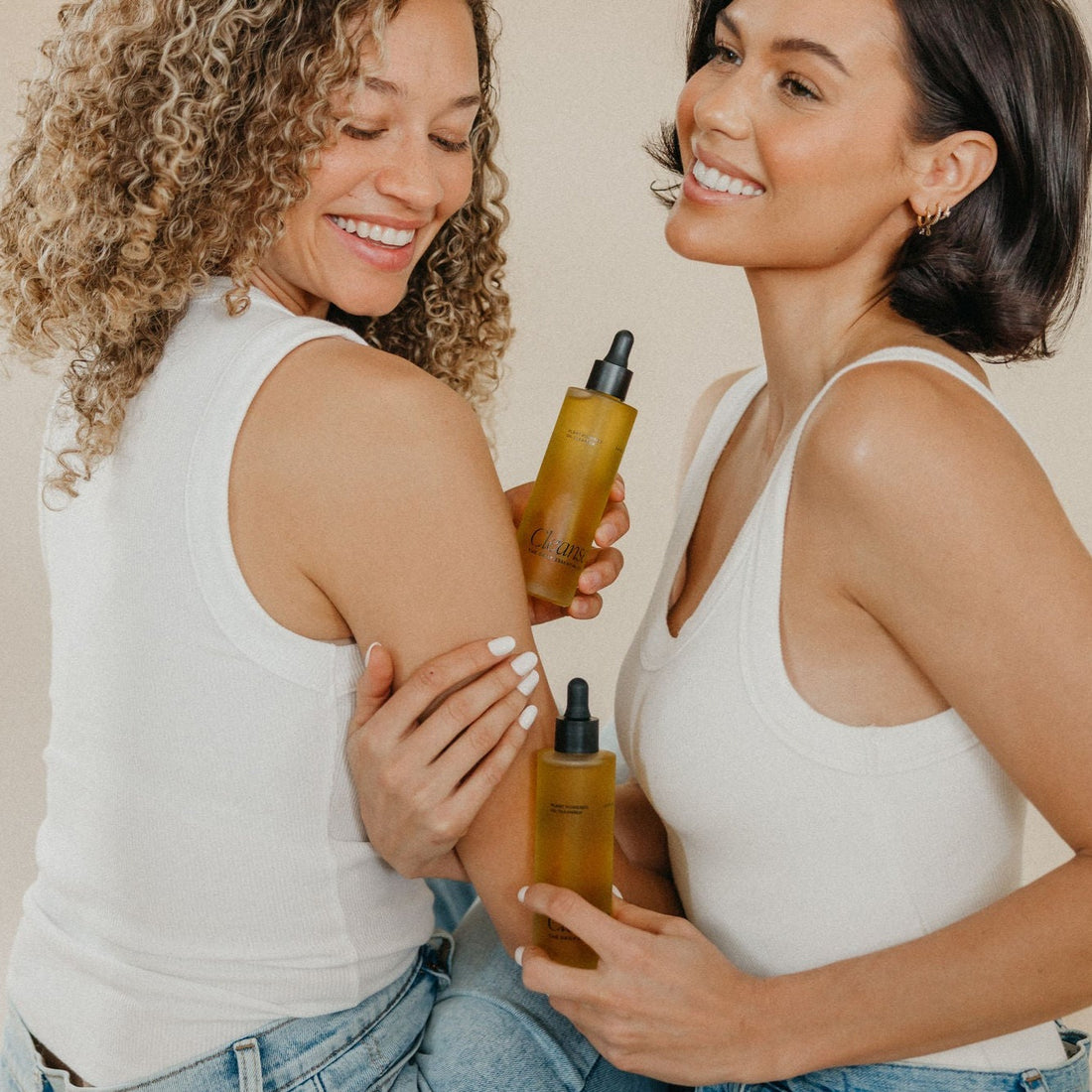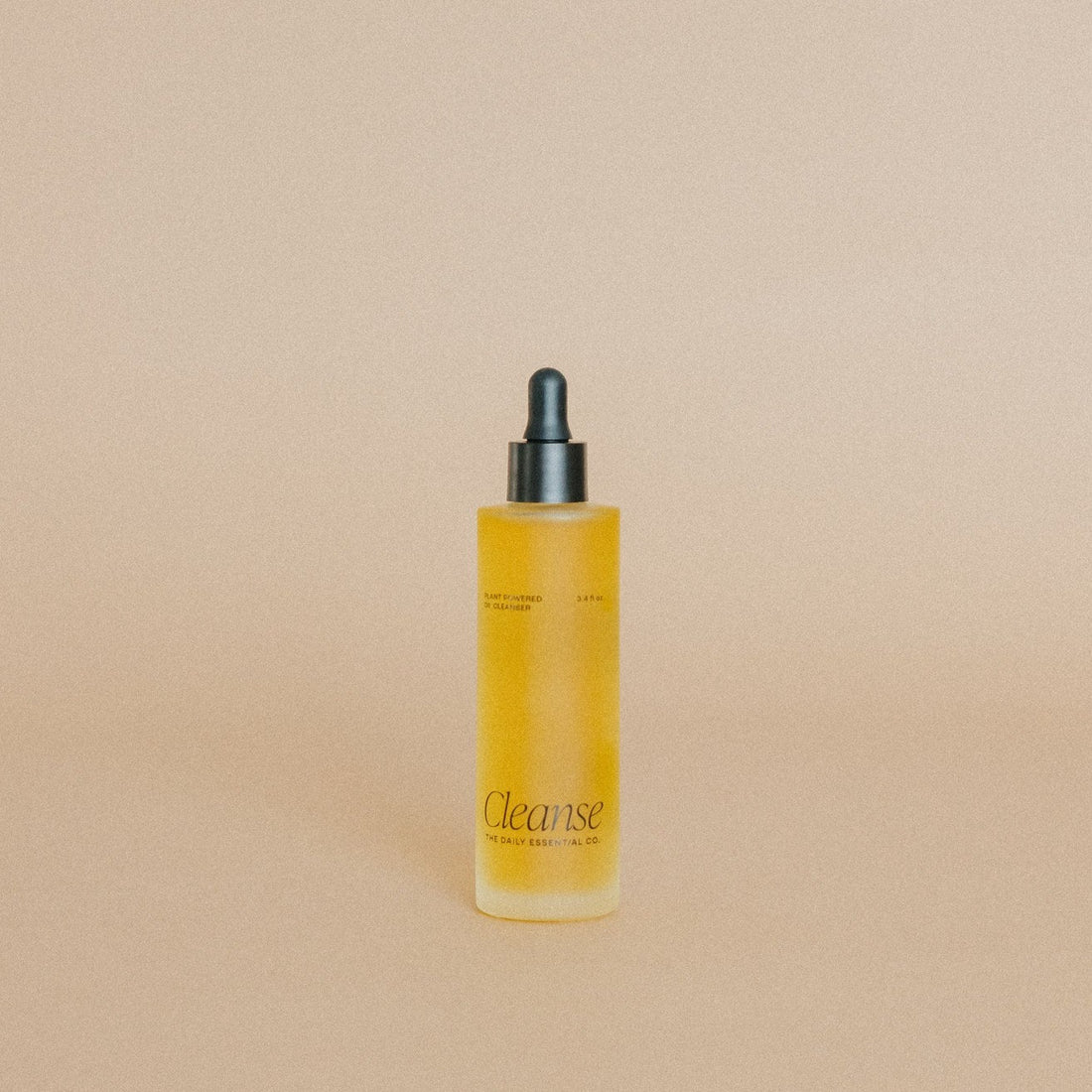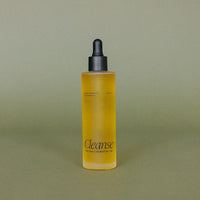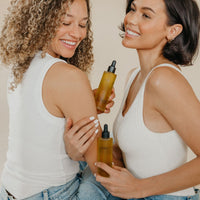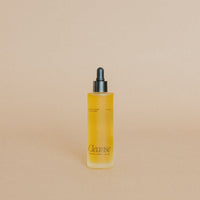 Cleanse // Facial Oil Cleanser
Pure, simple ingredients
No added fragrances or preservatives 
Protects the natural skin barrier
Vegan, Cruelty-Free
Thousands of complexions improved and counting
100 ml bottle
Based on the scientific principle that oil dissolves oil, CLEANSE utilizes pure, plant powered oils to do just that-- dissolve daily dirt + makeup trapped in the oils of our skin. Oil cleansing isn't new, beginning centuries ago, oil cleansers allow product to sink deeper into the skin, amplifying your entire skincare routine + keep your natural sebum uncompromised.
Ready to try oil cleansing? Oil cleansing is the best way to remove dirt + makeup from your skin. Drugstore skincare teaches you from a young age that "clean skin" is achieved by stripping your face of everything. Even the beautiful, natural sebum that your skin produces.
With Cleanse, your face won't be left feeling greasy + heavy. Oil absorbs oil, which allows Cleanse to more effectively remove dirt + makeup, leaving the skin clean + naturally hydrated. 
For best results, use product morning + night and pair with our Bae products.
Start with dry skin + apply 1-2 pumps directly to skin. Rub product in circular motion through over the skin. Use a damp microfiber cloth to wipe away excess oil. Double cleanse if necessary. 
Tamanu Oil: Tamanu oil is derived from the seeds of the tamanu nut tree, a tropical evergreen native to Southeast Asia. This carrier oil is rich in fatty acids which helps moisturize your skin while cleaning it. Studies have shown that Tamanu oil has wound healing and skin generation properties along with the production of collagen. Tamanu is also packed with antioxidants, imperative for protecting skin from damaging (and aging) free radicals caused by exposure to environmental factors such as sun and pollution.


Jojoba Oil: Jojoba Oil closely mimics the own skin sebum making this an incredible oil for any skin type. It helps balance the natural sebum in your skin causing less breakouts and because oil dissolves oil this is a fantastic natural oil to wipe away all makeup and residue on the skin. 


Avocado Oil: An excellent source of Vitamin E, Avocado Oil helps absorb damage from free radicals leaving your skin glowing and refreshed as well as protected as you go about your day. Avocado Oil works to soften the skin, making it feel and look more youthful! 


We chose to infuse these carrier oils with essential oils that are not only beneficial for your skin health but also your well being. We believe skin care should be designed for your whole health and leave your skin and heart feeling better than ever. 


Grapefruit Oil: This delicious smelling oil has astringent qualities that help to remove any oil or dirt from the pores and helps prevent further buildup in the skin. Grapefruit is a citrus oil that promotes beautiful feelings of vibrancy and joy!


Eucalyptus Oil: Eucalyptus balances the skin's excess sebum and prevents blackheads. This refreshing oil promotes open airways making breathing easier and studies have shown Eucalptus can decrease stress and boost mental clarity.  


Wild Orange Oil: The primary chemical constituent of Wild Orange essential oil, Limonene, is a monoterpene that is known for its cleansing properties when used as a skin as well as its stimulating and enhancing effects on mood when used aromatically.
Note: we use the highest quality therapeutic grade essential oil you can buy.

Cleanse is an all-natural, plant-powered cleanser that takes the highly concentrated healing of products from the earth and combines them in the the most gorgeous carrier oils to deliver high quality cleansing + moisture to your skincare routine.
We use the highest quality, finest run of certified therapeutic grade of essential oils and organic, cold-pressed carrier oil.
We hope you love it. 
 PLEASE ALLOW 7-10 DAYS FOR PROCESSING
* Because each of our products are made by hand, we unfortunately cannot accept refunds or returns at this time.